All-in-one ticket and work order tracking
OrangeQC tickets keep your team in sync from start to finish on work orders, inspection deficiencies, customer complaints, and project work.
No more stacks of paper tickets and one-off work orders: OrangeQC keeps everything organized at your fingertips. Loop the right people in on issues and tasks. See all the work on your team's plate at a glance.
Use photos, videos, and notes to clarify what needs to be done and who's responsible. Automatic email alerts and push notifications keep everyone on the same page.
Our tickets are accessible via the OrangeQC mobile app, the website, and even via email. Employees in the field and at the office can all access tickets. If you'd like, you can also grant full or partial access to your client or organization.
Tickets create a built-in audit trail, letting you see an issue from opening to resolution, including timestamps and resolution times. Users can attach before-and-after photos and videos or leave notes on progress.
Keep Everything in One Spot
Your ticket inbox keeps issues, complaints, and outstanding tasks in one place. Now your team has a single list of work tickets, all updated in real-time, rather than stacks of paper or random emails.
Close the loop on your process by automatically generating tickets when inspections are deficient or require a corrective action.
Assign tickets to the right person so everyone knows who's responsible for what.
Leave a digital 'paper trail' so you can see how (and how fast) issues are resolved and to hold your team accountable.
How it's better: Customer complaints, paper inspections, and work orders are easy to lose, hard to track, and impossible to share with all the right people. OrangeQC tickets keep everything in one spot so everyone can check on issues in real time.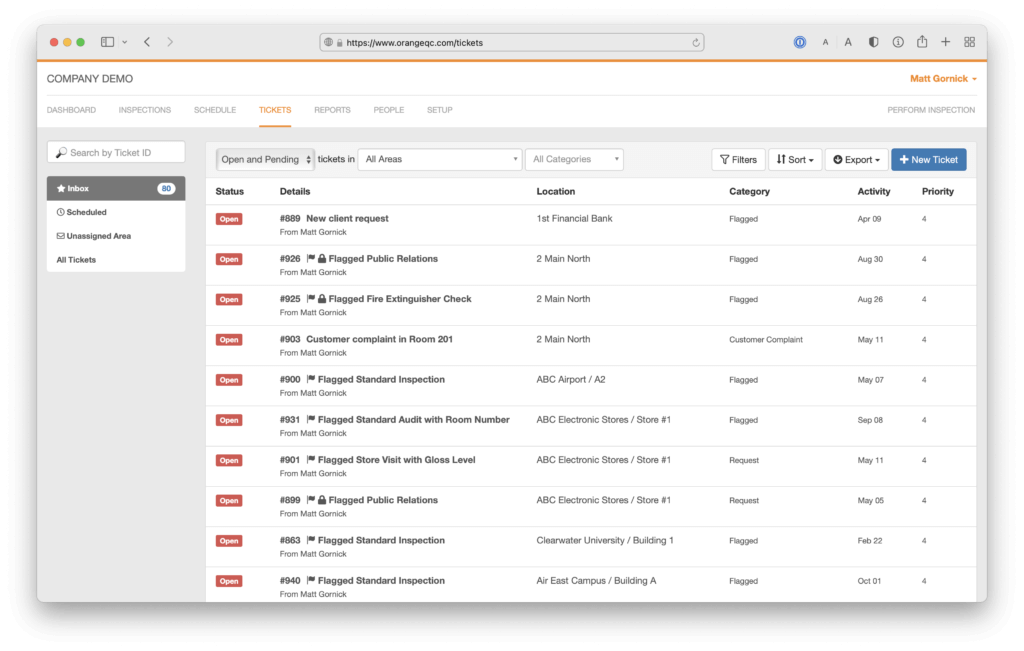 Accessible by Everyone, Everywhere
Whether your team members work on the app, on the web, or via email, they can view and create tickets. With OrangeQC, you can:
Access your ticket inbox via mobile and computer browser to see actionable items.
Give clients or staff ticket-only access to the mobile app to create new tickets or check in on progress.
Create a dedicated, branded email address that automatically creates tickets from an email.
Set up a QR code for clients or guests to report issues.
Set certain tickets to 'private' to keep them in-house.
How it's better: No more losing track of issues because the person who got emailed is out of the office. Now, everyone who needs to can create and access tickets.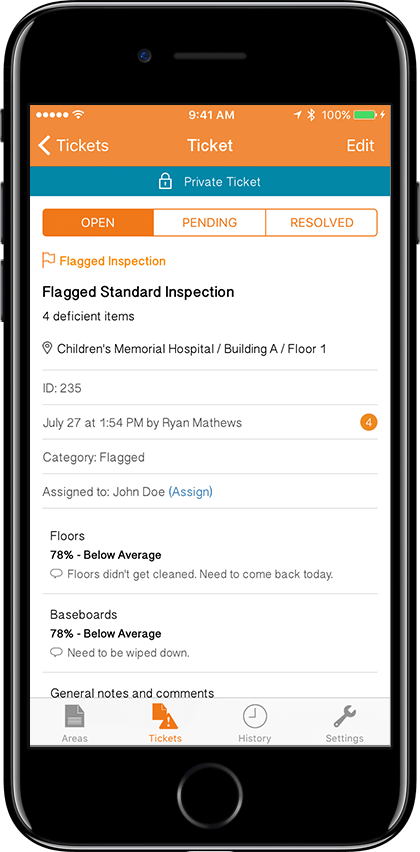 The real power of OrangeQC? Simplicity.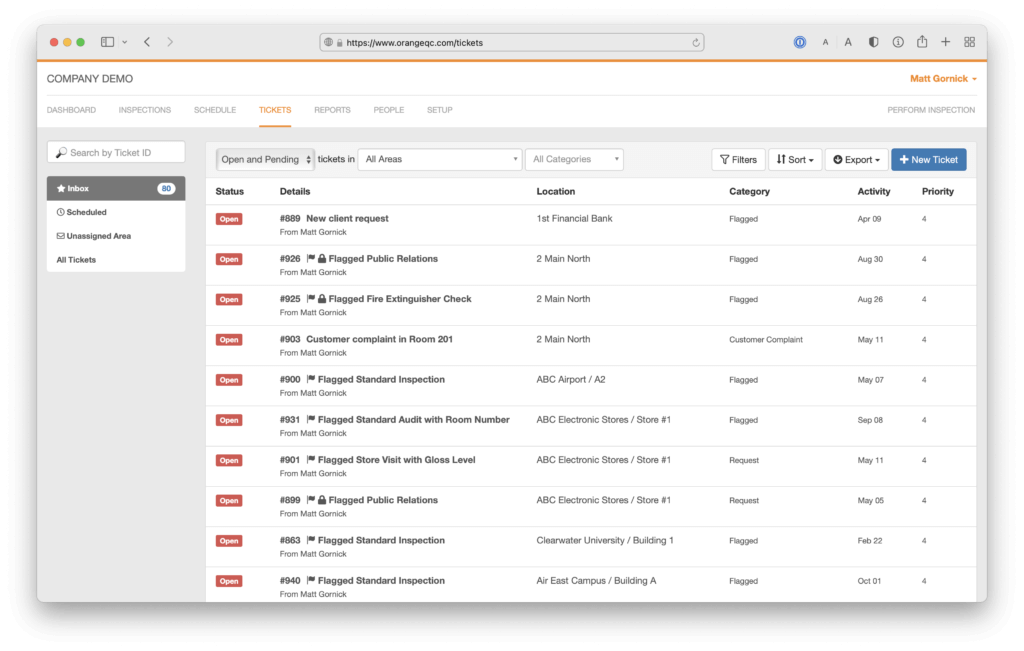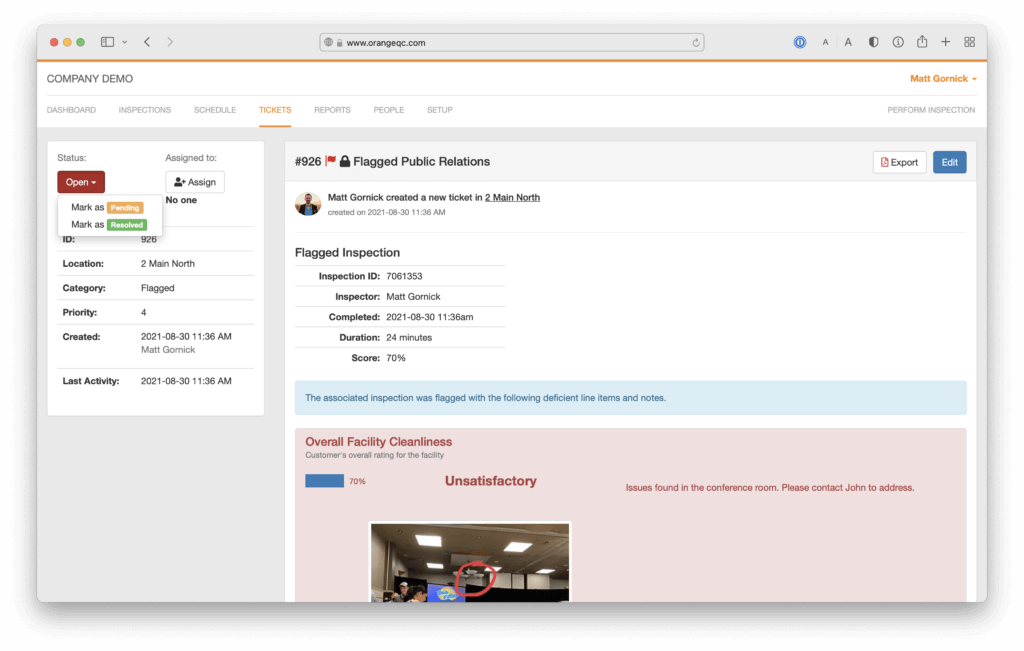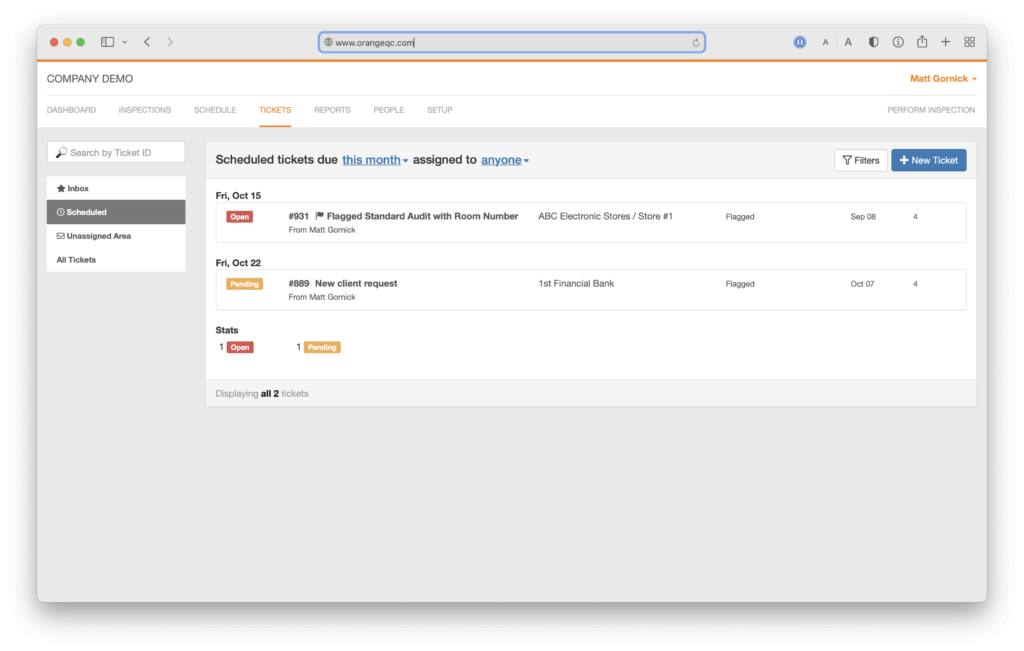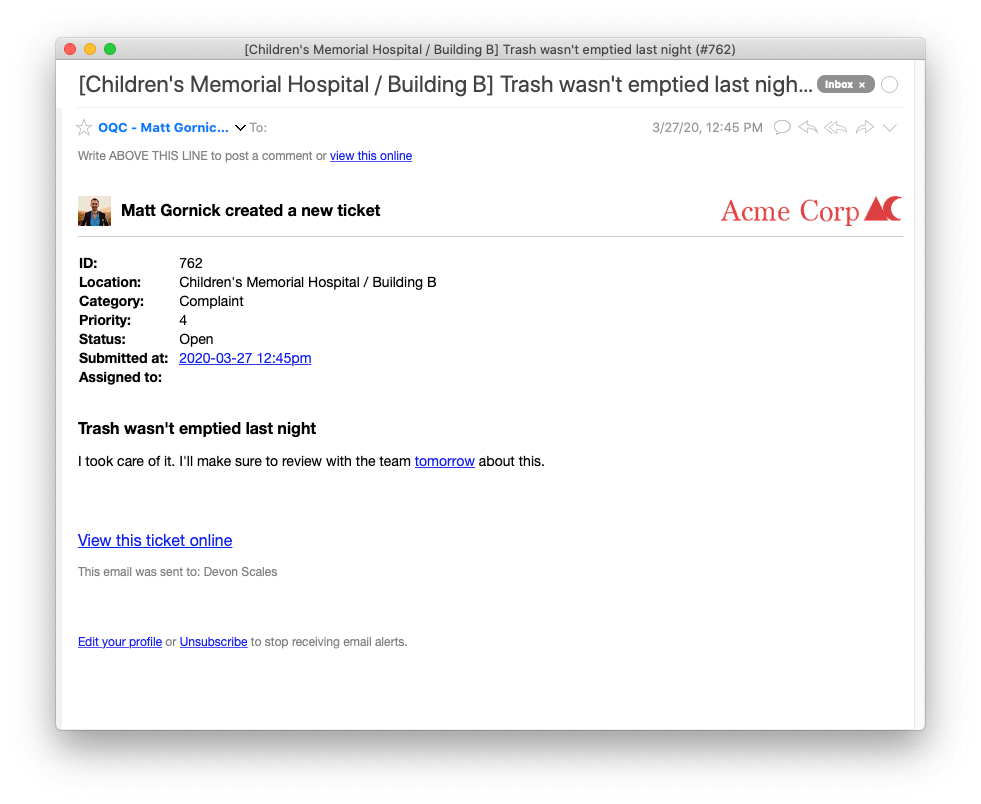 How going digital changed things at Northwestern University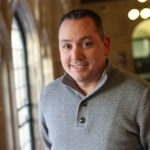 "Before we started with OrangeQC, we were using paper as an inspection process, and there was no true way to track any progress or document problems," says Johnathan Winters, Senior Associate Director of Operations and Services at Northwestern University. "A lot of times the inspections would be submitted, but then they'd get lost in the black hole."
Now, OrangeQC helps them track their cleaning quality, see (and address) trends in their cleaning quality, evaluate cleaning team performance, and more.
Create an account instantly and start performing inspections. You can also contact us for a personalized webinar demo.
Integrated per inspector pricing with no hidden fees.
Easy to follow step-by-step tutorials to help get started.