The SourceAmerica Virtual National Conference was an amazing meeting of the minds for leadership within non-profit agencies. Our CEO, Matt Gornick, was honored to be invited as a panel speaker for a session on industry trends and challenges.
Moderator Paul Koepfinger introduced Matt as "a tech geek who got custodial smart" — and he got to live up to that description by sharing how technology helps custodial teams navigate the industry's changing waters.
During his presentation, Matt spoke on three prevalent industry trends:
Paper-to-digital transformation. Teams are switching to digital inspections for the better access to centralized data, formalized process, and customer accountability.
Central role of cleaning. Facilities teams aren't in the background any longer. NPAs are adjusting to having their cleaning practices front and center, now that the COVID-19 pandemic has changed the perception of janitorial teams forever.
Customer concern for industry best practices. As an extension of the above, customers are looking to ensure that their cleaning teams are following best practices — and that they have the data to prove it.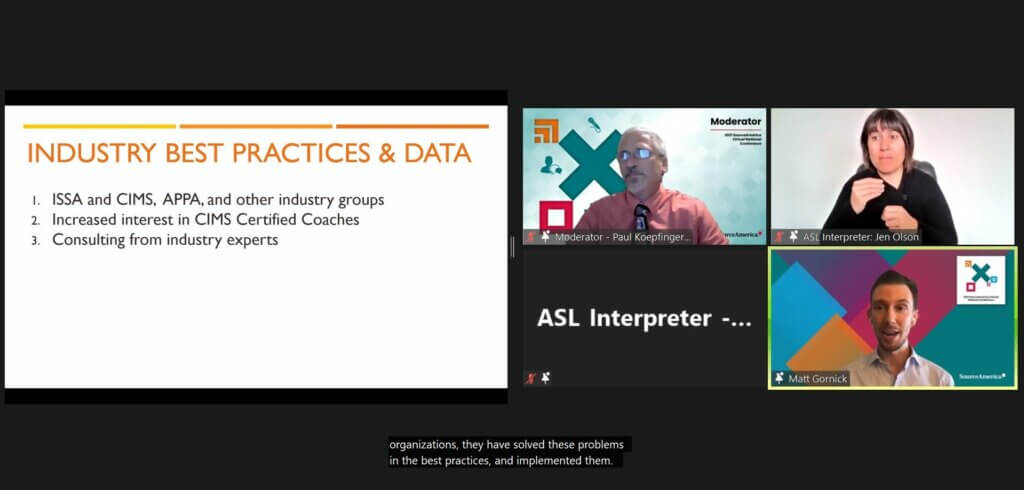 The panel also featured Brant Insero from ISSA. Brant spoke on the value of trade associations, especially during times of chaos, pointing to the standards, advocacy, and education they provide as stabilizing forces.
Thanks to SourceAmerica for a great show!