Founded in 1954, Impact Cleaning Services has a long history and legacy, as well as deep roots in family. About 20 years ago, Chris Boutsalis, who started as a salesman, became the company's sole owner; today, his three children all help run the business in various roles.
While Impact embraces the legacy and values that have brought it to thrive in the current day, the team isn't content to rest on its laurels.
Impact has used OrangeQC to help run its quality control system for years. We wanted to share their story as an example of a big, established cleaning company that stays agile, pushing the industry forward, rather than maintaining the status quo.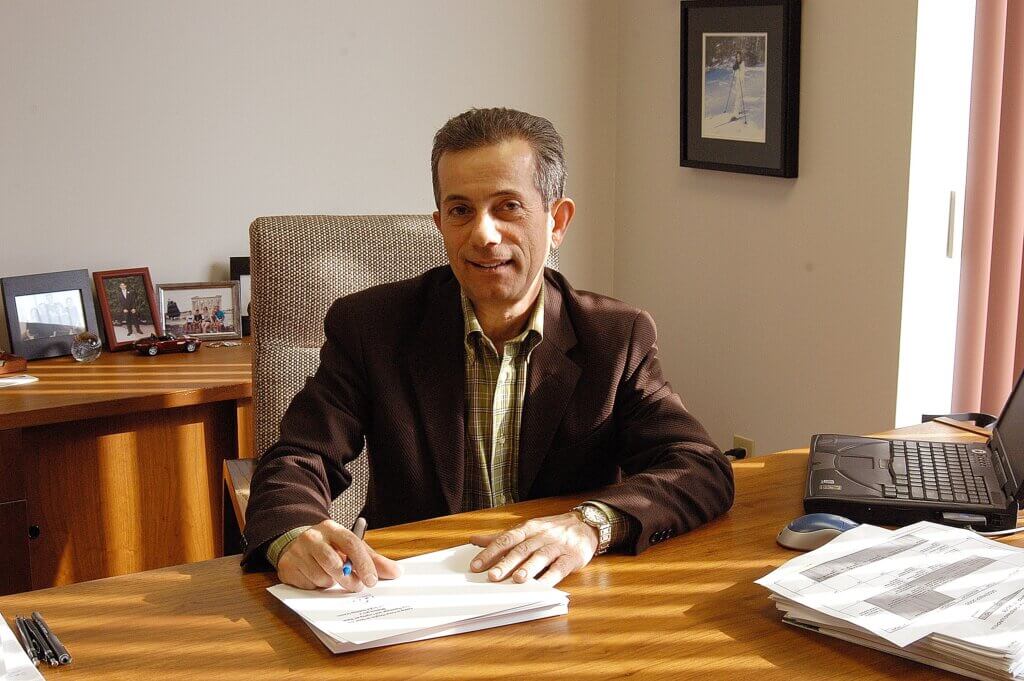 "We're one of the largest, oldest family-owned and operated cleaning businesses in Canada," says the company's vice president, George Boutsalis. "My father came into the business about 45 years ago as a salesman and worked his way up through the company. He became the sole owner in the early 2000s, and it's been in our family ever since."
Impact works in commercial and industrial spaces, including event venues and sports arenas, with a reputation as experts in large, complex spaces that require complicated labor management.
Boutsalis says Impact strives to be one of the most innovative cleaning companies in the business. They continually push the envelope to deliver better data, more efficiencies, lower costs, and better cleaning quality.
"We have the legacy, but we operate as a smart and fast company," he says.
Using technology to assure quality
Impact stays on top of cleaning quality by focusing on "clean, actionable data." That requires both regular inspections done onsite, as well as technology that organizes and analyzes the data.
The team regularly uses the APPA standard among other measures of cleaning quality. ATP testing has been a big value-add for customers, allowing them to see the actual, quantifiable levels of cleanliness, says Boutsalis. The team also regularly reviews their compliance levels and safety standards.
Boutsalis says the information is valuable internally and externally. "We're going deeper and getting more granular, to the point where our reports make it easier for our cleaners to have actionable results and there's enough depth of information for our clients."
Culture of QA at every level
In addition to their regular site-level cleanings by site supervisors and operations supervisors, the operations team also uses OrangeQC to do frequent, lighter QA audits that capture a snapshot of quality at a high level. The data helps the team make sure nothing is "falling through the cracks."
"We want our operations team to always be on the lookout for areas we can improve, as well as areas we are under-performing," Boutsalis says. "By having audits done more frequently and getting back more data points, we can optimize our operations much quicker than we previously could."
These "lite audits" are short, more informal, mainly used internally. Impact designed the forms to be quick quality check-ins, with special forms on the OrangeQC mobile app, that don't take much time or disrupt daily routines.
For example, if a member of the operations team is onsite to drop off supplies, they might audit the cleaner's closet where the supplies go. On the way back out, they might audit the lobby. If they're meeting a tenant at a property, they might audit the elevators and common areas on the way to the meeting.
Having the operations team involved in quality control is part of Impact's hands-on philosophy.
"Our whole company has a reputation for being hands-on and being more doers, less delegators." Boutsalis says. "From our site supervisors all the way up to management, we are all very involved."
For example, Boutsalis tells us that as we speak, he's in the middle of a day on the road. "I'm the vice president, and I've done six inspections in the last three hours."
Digital solutions for better communication
Boutsalis says that one of the challenges of managing so many locations is staying on top of them all and following up on issues. Problems and red flags could easily get lost in the flood of information. To help, Impact uses OrangeQC to gather, analyze, and organize the data in actionable ways. They've customized forms and inspections to fit the business's needs, and they continually adjust the ways they use the app to improve the process.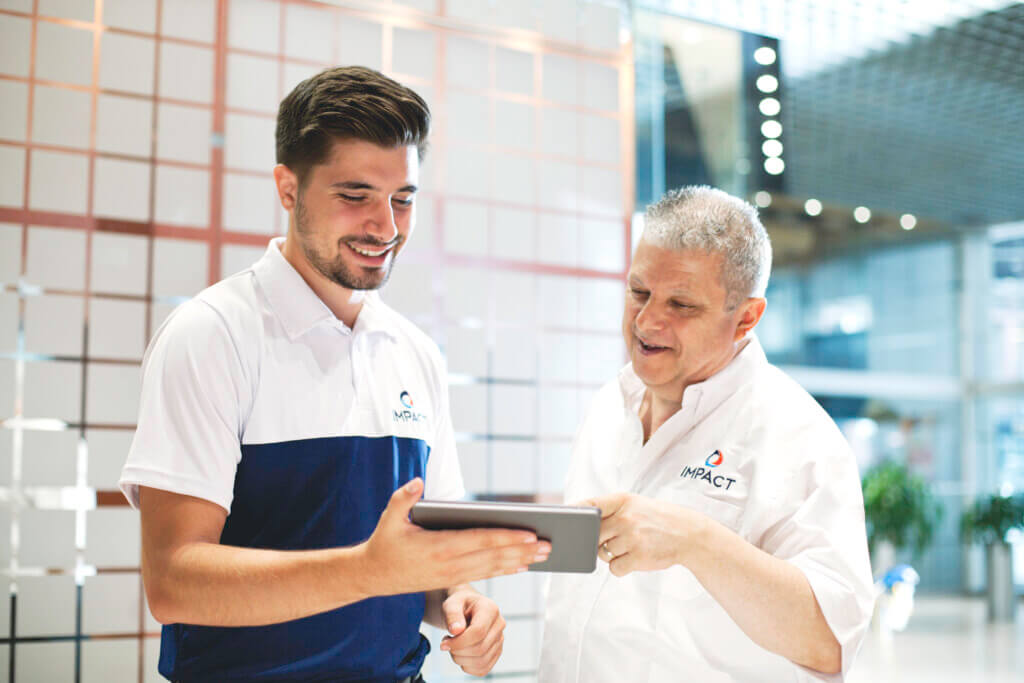 Additionally, Impact has built its own workforce management platform, designed for the team to find manage communication with all of its staff in real-time. Part of the strategy behind developing their own solution was to incorporate technology that helped everyone communicate without language barriers.
"One of the great parts about [the app] is, it's designed to adapt to each user's phone settings . . . Whatever the phone is set to, it will adjust to the language." Boutsalis says that's part of doing "everything in our power to reduce miscommunications."
Even for something as simple as a request to clean a floor, being able to communicate in everyone's most comfortable language helps keep everyone on the same page.
Diversity as a key value for building a great team
Diversity of all kinds is another core value that has shaped Impact's past and future.
"My old man, his MO is to find the best people to do the job. It didn't matter what they looked like or where they were from." As a first-generation immigrant himself, Chris Boutsalis knew that life experiences and diversity of thought were valuable traits that each employee brought to the team. They could teach cleaning.
"I don't need someone who looks like me, thinks like me, talks like me," George Boutsalis says. "My siblings and I are so different from each other . . . We have different methods that work. That benefits the company."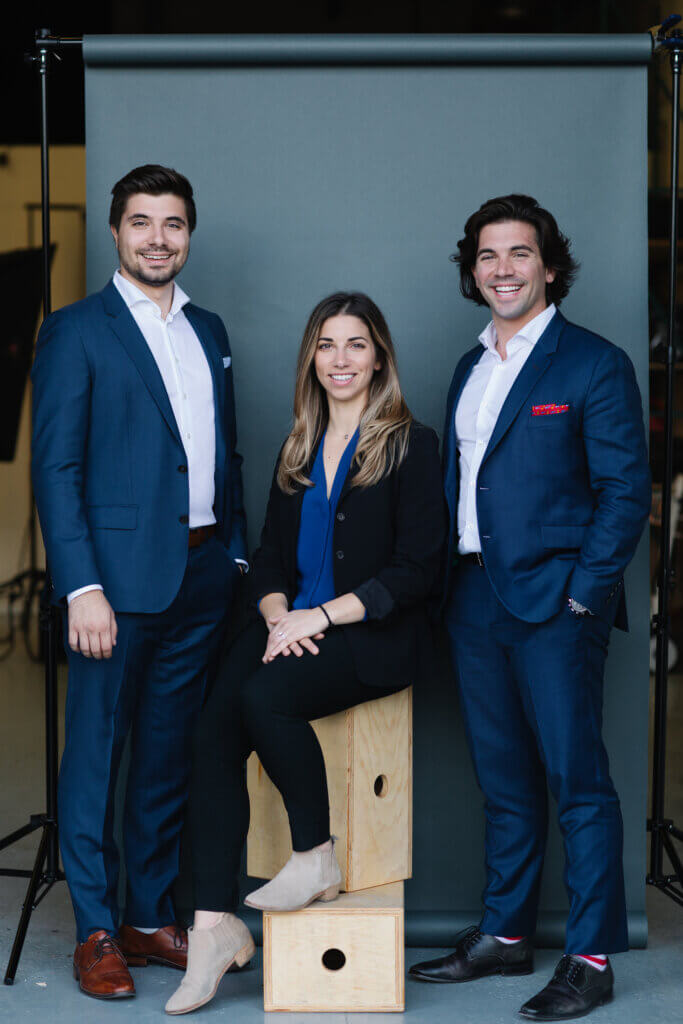 "We want people to come in with their lived experience and their unique domain. We should be able to teach someone how to clean."
Tech-enhanced training
Hiring people from a variety of backgrounds requires that Impact be on top of its training. They've built a training system into the Impact Cleaning app, where employees can log in and find training materials at their fingertips.
"Training is very important to us," says Boutsalis. "We take it very seriously, especially with health- and safety-specific training. We need to make sure that our people are kept safe."
Ongoing professional development
For managers on upwards in the company, training also covers various cleaning industry standards, including ISSA, ICRC, and even LEED sustainability standards. Additionally, the team will do ad-hoc trainings (sometimes called "cleaner's college") on topics such as hydration and sun protection during outdoor work, driving tips, and email etiquette. "We do a lot of that off the cuff for our HQ team."
"We try to encourage all of our employees to go and seek out career growth training and personal development, and to try and reimburse that training. We want to do our best to help everybody . . . You have to train your people as if they're going to stay with you forever, but you have to know that they might end up somewhere else," Boutsalis says.
He adds that they encourage their staff to seek out good opportunities, whether that's internally or externally. While it might seem counterintuitive, that attitude helps Impact maintain an engaged, enthusiastic staff.
In Conclusion
Thanks so much to George Boutsalis for taking the time to share more about Impact's history and current strategy. We love working with Impact and seeing how technology empowers their core values!
---
Not using OrangeQC to transform your quality control system and impress your customers? Schedule a one-on-one demo so we can learn more about your team's needs and show you the tools that can help.