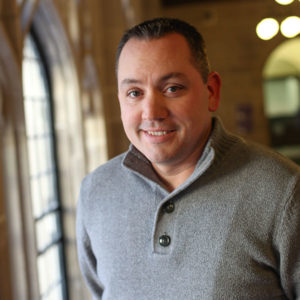 We first met Johnathan Winters, the Senior Associate Director of Residential Services for Northwestern University, at an ISSA conference back in 2012. At that point, the Residential Services team was still doing inspections on paper, and he was looking to take things digital. We've been working together ever since.
Johnathan recently shared more with us about how his team now puts real-time inspection data to good use. Today, data shapes how the team does everything from requesting additional staffing to doing performance reviews with cleaners.
The bottom line? A lot has changed for his team in the past seven years. We were inspired by how the Northwestern University team is using quality control data to shape their staffing levels, give better feedback, and keep up a high level of clean.
Before digital: the paper inspections "black hole"
"Before we started with OrangeQC, we were using paper as an inspection process, and there was no true way to track any progress or document problems," Johnathan says. "A lot of times the inspections would be submitted, but then they'd get lost in the black hole."
Once the Northwestern team starting using OrangeQC's mobile inspection forms to track their cleaning quality, they started to see (and address) trends in their cleaning quality, cleaning team performance, and more. It eliminated the lag between the inspector filling out a paper form and turning it in . . . and then again before someone had the chance to review it. Those delays (plus the additional time-consuming manual data entry) made it hard to know what was really going on, and even harder to communicate it.
Once the Northwestern team switched to digital, Johnathan says they really started being able to track their progress and see problem areas.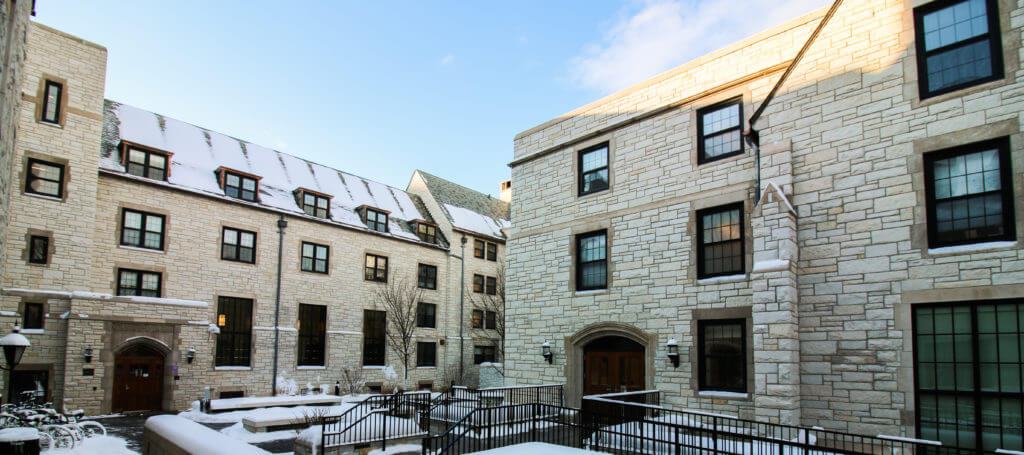 Using data to request additional staff
One of the biggest wins from switching to real-time inspections data came when Johnathan's team used it to advocate for much-needed additional staffing for the second shift.
They knew that the second shift cleaning team wasn't getting the job done right. It was obvious they needed more help and supervision. But in order to bring on additional staff, Johnathan needed to make a strong case to the university and get the budget he needed.
"The gaps [in staffing] were really visible after our first two years of using the software," he says. "We were able to use that information to make requests for additional staffing and supervision."
Because all the data from the past two years was already loaded into the software, Johnathan was able to easily filter for data to compare the two shifts' performance. When he did, the reality jumped out; the daytime team was performing at a much higher level than the night staff.
So Johnathan brought the data to the administration. "We literally pulled the OrangeQC dashboard, brought inspections, tickets," he says. "Everything that we found."
The hard numbers worked. Winters got the green light to bring on additional staffing, and his team saw a big improvement in the quality of the second shift. As they kept tracking the numbers, the quality boost held.
In-house janitorial teams rely on their broader organization for staffing and funding, so they need to be able to communicate their needs in a clear, convincing way. In fact, that's part of why APPA developed its 1-5 rating scale: to help teams at educational facilities make an informed estimate of their staffing needs, then communicate those needs to their organizations.
"The gaps [in staffing] were really visible after our first two years of using the software. We were able to use that information to make requests for additional staffing and supervision."

Johnathan Winters
Smart staffing adjustments
For extra-busy times, such as dormitory check-out, Johnathan's team uses historical data to adjust staffing levels.
"In the past, we would have had X amount of space for the entire duration, but now we've been able to increase or decrease, depending on the workflow that's required for those spaces," he says. "We've been able to do that from looking back and being able to see the performance and productivity of those times through OrangeQC."
Informed performance reviews
One of the biggest changes for the Northwestern team has been how they track and convey performance data. They follow up on deficiencies with their cleaning team, with photos taken through the app to demonstrate the problem and get it fixed.
"It starts with individual one-on-ones with the staff," says Johnathan. "When they're done doing inspections, supervisors will go to the team members and show them what they've found." That gives them immediate insight into their cleaning quality and a chance to follow up on any deficiencies.
"All of that is compiled and used for performance reviews," says Johnathan.
During reviews, Johnathan says having a wealth of inspections makes it easy to talk about the "real data," rather than anyone's opinion. Progress, improvement, and areas for growth are all easy to see.
Supervisors also use the performance data for continual feedback. For example, if veteran staff members are beginning to focus on certain line items at the expense of others, supervisors can catch the problem early and remind them.
"It's easy for people to get complacent and focus their efforts on what they think is important," Johnathan says.
(One easy way to manage employee performance data? Employee dashboards, which allows you to track shifts, employees, and teams performing service work. The employee list custom data attribute allows you to run reports on teams, shifts, and even individual employees.)
"We've been able to [manage staffing] from looking back and being able to see the performance and productivity of those times through OrangeQC."

Johnathan Winters
Customizing forms for every kind of space
The Residential Services teams at Northwestern University manages many different kinds of space, including different kinds of dormitories such as suites, singles, privates, and doubles, as well as graduate apartments, dining halls, and more. (Their team is not responsible for classrooms or other campus buildings.)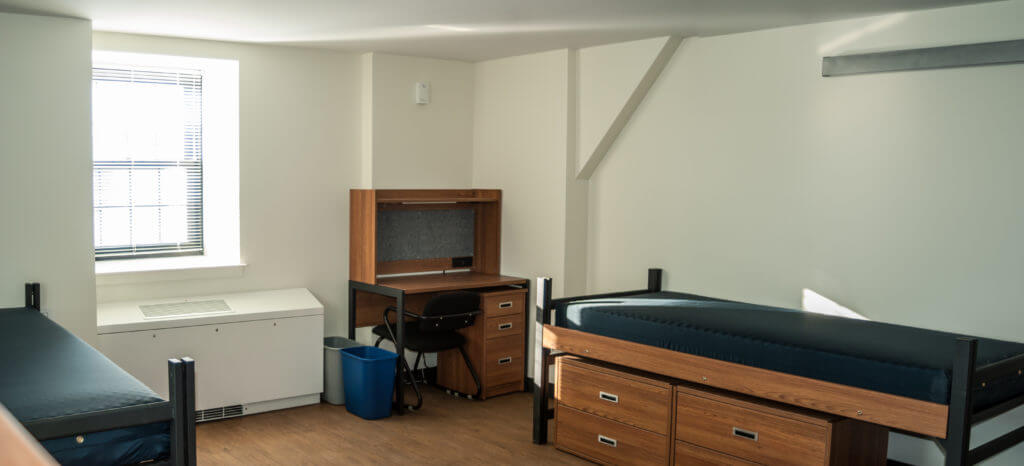 Johnathan says the ability to customize forms has been "very beneficial" in helping the team get the data they need from their inspections. "We break down the inspections to a specific space, and not an overall generic form," he says.
In addition to customizing forms for the different spaces, the team also has special custom mobile forms that help them keep up with busy move-in and move-out periods, when time is of the essence and they need to capture a lot of data quickly.
The team also has custom forms built for the summer to ensure rooms are "prepared and ready to go" when dorms host conferences, groups, and events. Johnathan compared the process to a traditional hotel flow, where the room needs to be maintained in between check-ins and check-outs.
By customizing the forms to tailor-fit the unique spaces and needs the team faces, the Northwestern team simplifies their process and gets the data they need.
The bottom line: better data means better management
From making the case for additional staff to tracking employee performance data, using janitorial software has helped the Residential Services team at Northwestern work smarter.
We love hearing stories like this from our clients: Real people using real-time quality control data made to help their teams thrive. A big thank-you to Johnathan for the insight on how your team puts that data to work!
---
Looking for more help to customize your janitorial inspections forms and get the data you need? Drop us a line at support@orangeqc.com; we'd love to talk more.